Digital Nomads | Remote Work from Spain
05/12/2022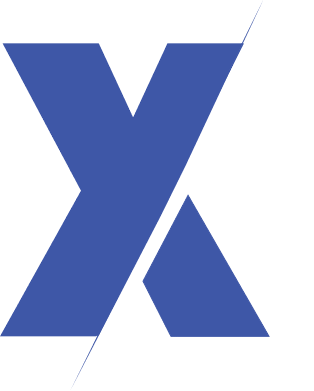 The new Legal Project «for the promotion of the ecosystem of emerging companies» (Ley de fomento del ecosistema de las empresas emergentes), better known as Startups Law has been finally approved by the Spanish Congress and it is expected to enter in force in January 2023. It has taken several years of negotiations, but it seems that it will finally become a reality.
The goal of this law is to promote the capacity of internationalization to attract talent and capital for the development of emerging technology and remote work-based companies in Spain. Thus, it becomes a necessity to establish an ecosystem that allows the establishment of entrepreneurs and remote workers known as «digital nomads».
To accomplish it, the text of the project sets a series of tax benefits, the expediting on the administrative process to start and build new companies in Spain, as well as the creation of a new type of permit of residence for digital nomads and foreigners that work on remote in Spain.
As a measure of attraction for foreign talent, the Law includes an improvement of access to the special tax regime, making it available to workers that have recently moved or will move to Spain, and thus allowing them to apply for certain tax benefits either if they move abroad willingly or by order of their employer. One of the benefits we find is the option of declaring taxes in the special tax regime for non-residents during the firsts five years of residency in Spain.
This Law also intends to reduce certain bureaucratic requirements for those investors that are not going to live in Spain, for whom it will not be necessary to obtain a personal identification number, which implies a major ease for the electronic request of the tax identification number.
As for the attraction of foreigner talent, as a complement to the tax benefits, the Law pretends to introduce a set of migration measures to facilitate the entrance and residency not only for high qualified professionals, but also for entrepreneurs and investors. Thus, the Law that regulates their permit of residence will introduce a new figure: INTERNATIONAL REMOTE WORKERS. Those are workers of companies established in a foreigner country but that carry out their activity from Spain through the exclusive use of computer, telematic and telecommunication means and systems, that is, they work remotely.
For this, the project establishes a new type of Visa to work remotely in Spain with an Authorization of Residency, allowing these workers to legally remain in Spain to work or to access a professional activity.
Those who will be able to request this new Visa are High Qualified Professionals that are graduates or postgraduates of Universities, Higher Education Centres or Business Schools, or who have a professional experience of at least 3 years.
To request it, one will have to meet the general requirements established in the Law as well as:
To credit a real activity of at least one year of the company with which the person interested works for or maintains a professional relation.
To demonstrate that the work can be achieved remotely.
To prove the existence of the work or professional relation between the worker/professional and the company for at least the 3 previous months.
The Visa that these Digital nomads could apply for will be valid for one year or for the work period if it was shorter, and it will constitute a valid permit to reside and work remotely in Spain.
In the 60 previous days of expiration of the Visa, if the remote worker is interested in keeping their residence in Spain, they could request an authorisation of residence as long as the worker still meets the conditions that allowed them to obtain the Visa. This authorisation will be valid for three years, and it can be subsequently renewed for periods of two years.
We will be monitoring any updated to keep all of you informed about its entry into force.
Te ayudamos a conseguirlo
Maryelin Velasquez
Muchas gracias a él equipo Extranjeria24h, en especial a Alvaro que ha estado en todo momento conmigo ayudándome mi docu...
Erik Nuggerud Galeas
La atención de Joana Coll espectacular, nos supo despejar todas las dudas para un proceso familiar de visas para resid...
Kayla Vargas
Agradezco la atencion y el servicio que recibi por Joana Coll y el equipo de extranjeria. Me ha resuelto las dudas que t...
Juan Lujano
En general el personal tiene un trato muy cordial y trabajan de forma muy diligente. Desde el principio me explicaron lo...
dani escal
¡Totalmente recomendados! Expertos no solo en su área sino que también una excelente actitud. Desde que los contactamos ...