I live in Spain so do I have to pay taxes here?
08/10/2018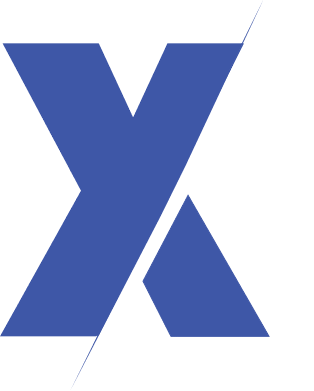 If you are now living and working in Spain you will need to file a Spanish Tax Declaration and pay taxes in Spain according to your income and assets. The tax period runs from January 1st to December 31th.
Generally speaking, you are considered as a Tax Resident in Spain provided that you meet at least one of the following requirements:
Stay in Spain more than one hundred and eighty-three days during the calendar year.
Having the center of activities or economic interests in Spain
Your spouse and minor children are residents of Spain
That said, you would pay Spanish taxes depending on your residence status taxing then either your worldwide income or your Spanish-based income only.
Please find further information about the Spanish tax system as follows.
Spanish Taxes for Individuals
Personal Income Tax (IRPF):
Every Tax Resident in Spain has to pay this Tax on its worldwide income. However, if your annual income is less than € 20,000, although you need to fulfill the form you do not have to pay for it.
It taxes the added value of a product in the different phases of its production. The base rate is 21% and the reduced rate is 10%. In addition, the Canary Islands, Ceuta and Melilla have a different tax rate.
Please pay attention because if you came as a tourist, you can request the VAT return at the airport when leaving the country of everything you have purchased above € 90.
Residents and non-residents will be taxed for goods or properties held in Spain. Notwithstanding, there are some exceptions according to the regulation and international treaties.
This tax on real state ownership is based on its cadastral valuation and it is paid on annual basis.
Tax on Inheritance and Donations:
In case that the assets are in Spain, the beneficiaries will be taxed for them whether they are residents or not.
Capital Transfer Tax and Documented Legal Acts (ITPAJD):
It must be paid by the beneficiary of some transactions, purchase and sale of goods and rights, partnerships, business rentals, etc..
It taxes the ownership and use of a vehicle. It is based on the power, displacement and size of the vehicle.
Taxes for Companies
Based on the profit of companies. Currently the 25% of the net profit on average.
Purchase and sale of Real State
If you are buying a house, whether you are a resident or not, you should know that you will be taxed in addition to the price of the house. However, if you are non-resident you will pay the Non-Resident Income Tax (IRNR) when you sale the property.
Non-Resident Income Tax (IRNR):
It is a direct tribute that taxes the income obtained in Spanish territory by individuals and companies who are not Tax Residents in Spain.
Tax on the Increase in the Value of Urban Land (IIVTNU):
Also known, as the Municipal Capital Gain Tax relays on the house sale in Spain. This tax levies the difference in the value of the land between the time of acquisition and purchase.
It is 10% and must be paid when purchasing a house.
Tax on Capital Transfer and Documented Legal Acts (ITPAJD):
The ITP taxes the purchase of a used home and varies depending on the different Communities.
Finally, before making the purchase of the home, you must ensure that the IBI is up to date, because if not, the new owner must deal with this payment.
For further information, please get in touch with our Immigration Lawyers!
#hazloBien #doitRight
Te ayudamos a conseguirlo
martha Reyes narvaez
Hola! Tuve junto a mi hija nuestra primera cita y estamos muy contentas y satisfechas por toda la información brindada, ...
Mariluz Ccasa
Mi familia y yo estamos muy contentos por el servicio que brinda Extranjería 24h. Este equipo está siempre informado con...
Camilo Fernandez
No puedo estar más agradecido y contento con el servicio y la amabilidad con que lo prestan, lo recomiendo al 100% y tod...
Gabriela Bonilla Cadena
Estoy llevando mi proceso de residencia con ellos el cual me han consedido y ha sido un éxito. No solo el proceso con lo...
Carlos Marlon
Muchas gracias por el tiempo, fue muy puntual al iniciar la asesoría, en todo momento se mostró atento, respondía a cada...