Spanish Nationality
ENJOY ALL THE ADVANTAGES OF BEING SPANISH AND EUROPEAN
Everything is changing these days and we are aware of the latest news, check your case with eimmi® and find out if you can take advantage of this opportunity.
I would like to try eimmi® for FREE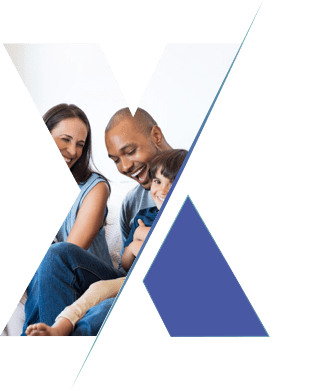 How to get the Spanish Nationality
Becoming Spanish is something very important and valuable for Spain and the European Union. So, no joke. The process takes time and it is subject to many circumstances.
You can become Spanish in very different ways and because some different reasons. For instance, if you legally reside long enough in Spain or in case you have some Spanish relative (even forefathers).
That's why we need to know your history and circumstances in order to plan the best strategy.
Everything is easier with an Immigration Attorney. Don't give them any excuse to delay or deny you Application!
How would my life change if I were Spanish?
Forget about Immigration Law
Vote in Spain
Forget about Visa/Permit Renewal procedures
Enjoy Social Benefits as Spanish
Get a Visa/Permit for more Family Members and in better conditions
Unique Identity Document (DNI)
Pass on the Spanish Nationality to your children
Better conditions for your spouse to get the Spanish Nationality as well
Easily travel the world as Spanish
Reside and Work in whatever EU Member State
Public Healthcare in Spain without limitation
Possibility of becoming a Spanish Civil Servant (e.g. Public Competitive Exams)
Possibility to keep your former Nationality (Double Nationality)
Official Exams Registration for the Spanish Nationality Application
Since 2015, with few exceptions, it is necessary to take some tests to demonstrate that you are integrated in Spain.
The CCSE Test about Spanish General Culture and the Spanish Language Exam (DELE A2).
If in your country of origin Spanish is the official language, you will only have to take the CCSE test.
If you have studied the "ESO" in Spain ("High School Education"), you won't have to take any of the tests.
There are some other exceptions but, in any case, if you process your Application with Extranjeria24h and you have to do the tests, we will take care of managing the Registration Process.
The Official Costs per Test are:
CCSE: 85 € (It includes 2 attempts, just in case)
Duration: 45 min.
DELE A2: 130 € (Just one attempt)
Duration: 4-5 hours.
Exam Syllabi and Templates
It is important to prepare the Tests well.
The CCSE is a multiple choice test (25 questions) and it is passed with 15 correct answers. Also, within the same cost, there are two opportunities just in case.
Here you can access the Instituto Cervantes App to practice the Test and to get all the official preparation documents:
https://examenes.cervantes.es/es/ccse/preparar-prueba
The DELE A2 Spanish Language Exam is longer and more complex. It is also more expensive and there is no second chance. It is very important to prepare it well.
In our Services we include the delivery of a preparation Guide specifically selected to pass this Test.
In addition, here are some materials and tips to prepare it:
https://examenes.cervantes.es/es/dele/preparar-prueba
Required Documentos for the Spanish Nationality Application
They depend on the circumstances but, as a general rule, you will need to submit the following documents:
Exam Certificates (CSSE y DELE A2)
NIE
Complet Passport (All pages, even blank ones)
Birth Certificate
Criminal Record from your home country
Marriage Certificate (if you are married)
You should also complete your Application with everything that proofs you are integrated into the Spanish society, such as: Employment records, Current Employment Agreement, Studies Certificates, Courses, Association Certificates, …
The list has no end, get advice from an Immigration Attorney and your application will stand out.
Do not forget that documents from your home country must be Legalized/Apostilled and translated. We can also help you with that.
There is a lot of information out there but it is normally generic when the truth is that no two cases are really the same. Don't risk something so important. Trust Professionals.
We help you to achieve it
who is holger
Ha sido una excelente experiencia con Uds. El nivel de profesionalidad no tiene comparación, la claridad con la que se e...
Victor Rudas
Excelente servicio. Me ayudaron de inicio a fin con mi trámite y sobre todo muy agradecido con Anahí! Espero seguir cont...
pagiva2
Mi experiencia con Ex24, y en particular con Anai Hernández, merece ser resaltada. En un caso complejo de familia exten...
Daniela Ortega Gomez
Quiero agradecer la asesoría que me dio Álvaro. La verdad me quedo sin palabras, ya que la atención brindada fue excelen...
Nathaly Balmaceda
Profesionales, atentos y eficaces! Realice con ellos el trámite de mi Nacionalidad y la abogada Anaí Hernández súper pr...