About us
We are a Law Firm specialized in Immigration. We offer all kinds of solutions to people and companies related to other countries.
Since 2013 we have been assisting citizens from all over the world in these legal procedures.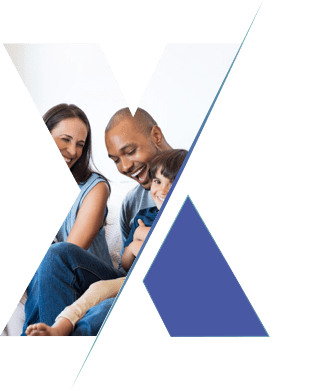 eimmi® is what sets us apart
We wanted to go a step further and, based on technology, we have created eimmi® .
eimmi® has been designed by Immigration Attorneys based on its experience and the responses of its Users throughout all these years, the Artificial Intelligence from which eimmi® is nourished simplifies the process of finding out what possibilities each person has to regularize and/or improve their situation for FREE .
Why eimmi®?
We want to offer that anyone can quickly, and free of charge, Consult from their device what legal possibilities they have to regularize and/or improve their situation in an agile and efficient way.
eimmi® is collaborative
Every day eimmi® gets more intelligent, thanks to the analysis of the responses and comments of our Users , it is able to give specific results for each case.
Share eimmi® and it will help more people!
eimmi® does not leave you
Not only can give you a result, but thanks to the questions it asks it can also identify and notify the User if in the future it may need any other procedure to help or improve his situation.
What's eimmi® and how does it work?
1
Indicate who is the analysis for
We need the data of the foreign person whose situation you want to analyze.
2
Upload the Official Identification Document
We scan your NIE or Passport to make it easier.
3
Answer some easy questions
It takes less than 1 minute and this allows the system to personalize your result .
4
Get your Results. Easy and for free
Get a report about your legal options to get a Visa/Permit or to improve your situation.
I would like to try eimmi®
We help you to achieve it
martha Reyes narvaez
Hola! Tuve junto a mi hija nuestra primera cita y estamos muy contentas y satisfechas por toda la información brindada, ...
Mariluz Ccasa
Mi familia y yo estamos muy contentos por el servicio que brinda Extranjería 24h. Este equipo está siempre informado con...
Camilo Fernandez
No puedo estar más agradecido y contento con el servicio y la amabilidad con que lo prestan, lo recomiendo al 100% y tod...
Gabriela Bonilla Cadena
Estoy llevando mi proceso de residencia con ellos el cual me han consedido y ha sido un éxito. No solo el proceso con lo...
Carlos Marlon
Muchas gracias por el tiempo, fue muy puntual al iniciar la asesoría, en todo momento se mostró atento, respondía a cada...
5.246
Resolved Legal Consultations
10 YEARS
Experience in International Law