About us
We are a Law Firm specialized in Immigration. We offer all kinds of solutions to people and companies related to other countries.
Since 2013 we have been assisting citizens from all over the world in these legal procedures.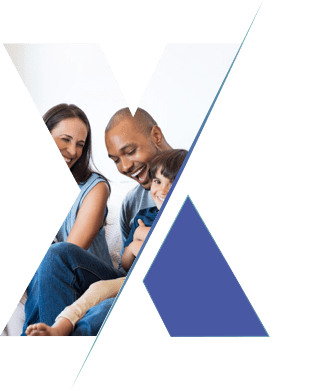 eimmi® is what sets us apart
We wanted to go a step further and, based on technology, we have created eimmi® .
eimmi® has been designed by Immigration Attorneys based on its experience and the responses of its Users throughout all these years, the Artificial Intelligence from which eimmi® is nourished simplifies the process of finding out what possibilities each person has to regularize and/or improve their situation for FREE .
Why eimmi®?
We want to offer that anyone can quickly, and free of charge, Consult from their device what legal possibilities they have to regularize and/or improve their situation in an agile and efficient way.
eimmi® is collaborative
Every day eimmi® gets more intelligent, thanks to the analysis of the responses and comments of our Users , it is able to give specific results for each case.
Share eimmi® and it will help more people!
eimmi® does not leave you
Not only can give you a result, but thanks to the questions it asks it can also identify and notify the User if in the future it may need any other procedure to help or improve his situation.
What's eimmi® and how does it work?
1
Indicate who is the analysis for
We need the data of the foreign person whose situation you want to analyze.
2
Upload the Official Identification Document
We scan your NIE or Passport to make it easier.
3
Answer some easy questions
It takes less than 1 minute and this allows the system to personalize your result .
4
Get your Results. Easy and for free
Get a report about your legal options to get a Visa/Permit or to improve your situation.
I would like to try eimmi®
We help you to achieve it
Erik Nuggerud Galeas
La atención de Joana Coll espectacular, nos supo despejar todas las dudas para un proceso familiar de visas para resid...
Ana Ramos
La atención de Joana Coll Castán ha sido excelente. Todas mis inquietudes han sido resueltas, he incluso a partir de mis...
dani escal
¡Totalmente recomendados! Expertos no solo en su área sino que también una excelente actitud. Desde que los contactamos ...
Joaquín López de Gea
Estoy muy satisfecho con el trato recibido, por su rapidez, afabilidad y exactitud,Recomiendo Álvaro. Recomiendo este de...
Salvador Rodriguez
Excelente atención!!! Siempre aclarando las dudas y muy dedicados!! Gracias a Álvaro hemos logrado grandes avances para ...
5.246
Resolved Legal Consultations
10 YEARS
Experience in International Law